In our hometown of Charlotte, NC, there're always a lot of cool events happening daily. There're also many different districts, and parts of the city that host events constantly, and where you are almost always guaranteed a great time.
One of our favorite areas is NoDa (the North Davidson area) which is known for its artsy laid back atmosphere, and craft beer breweries. We visit NoDa often, and it never disappoints.
Right next to the corner of North Davidson and 36th St, there is a little beer shop called Salud. Well, our friends from Salud, decided to venture into brewing their own beer a while back, and this past weekend they opened their brand-new brewery on the second floor of their beer shop.
At 3100 sq feet, Salud Cerveceria is so cozy you feel as if you were hanging out in your best friend's place. The decorations, the attention to detail, every single piece that adorns this place was handpicked and thought of with exact precision. You can't deny the originality (and the good taste) as soon as you walk through their doors.
My favorites? The walls covered by book-pages at the entrance and bathrooms (I hope the books were recycled!), the gorgeous wooden floors, the over-sized shuffleboard, the small hanging plants that embellish the place (which are also for sale!), the colorful mural in the stage area, the living room atmosphere, and of course, the beer!
Did I mention that the place hosts their own art gallery featuring local artists? All items are for sale and they will change monthly.
With 14 beers on tap, you can choose from IPA's to Saisons, and everything in between, including non-alcoholic options. The Raspberry IPA was to die for, too bad they sold out too soon… it was a popular choice and everyone wanted a taste of it. Names like Mesa para uno, Estacion, and Negra Bretta, are not only quite creative but also invoke the rich Latin flavor in each and every beer they craft.
So, needless to say my friends, the owners Jason, and Dairelyn Glunt shined like stars with the grand opening of this remarkable brewery, where you can not only taste great beer, but also hang out, drink some good coffee, sample their tea, and have a fantastic time. A truly remarkable story of hard work and dedication for what they love, that shows in every aspect of their business.
Wait! I haven't told you, they also have enough room to dance! Bring it on Salsa!
One thing I thought that was quite fantastic… for the grand opening, they had piñatas for guests to enjoy…. This says it all…. It was a piñata a lot of people enjoyed beating. (I'm still laughing inside).
So, next time you are in Charlotte, NC, stop by Salud Cerveceria, and when you are done having fun, follow the path downstairs, take some beer home from their shop, and have a bite to eat courtesy of Fud-at Salud, which has also been featured in Diners, Drive Ins and Dives by Guy Fieri! Yeah, it's that good.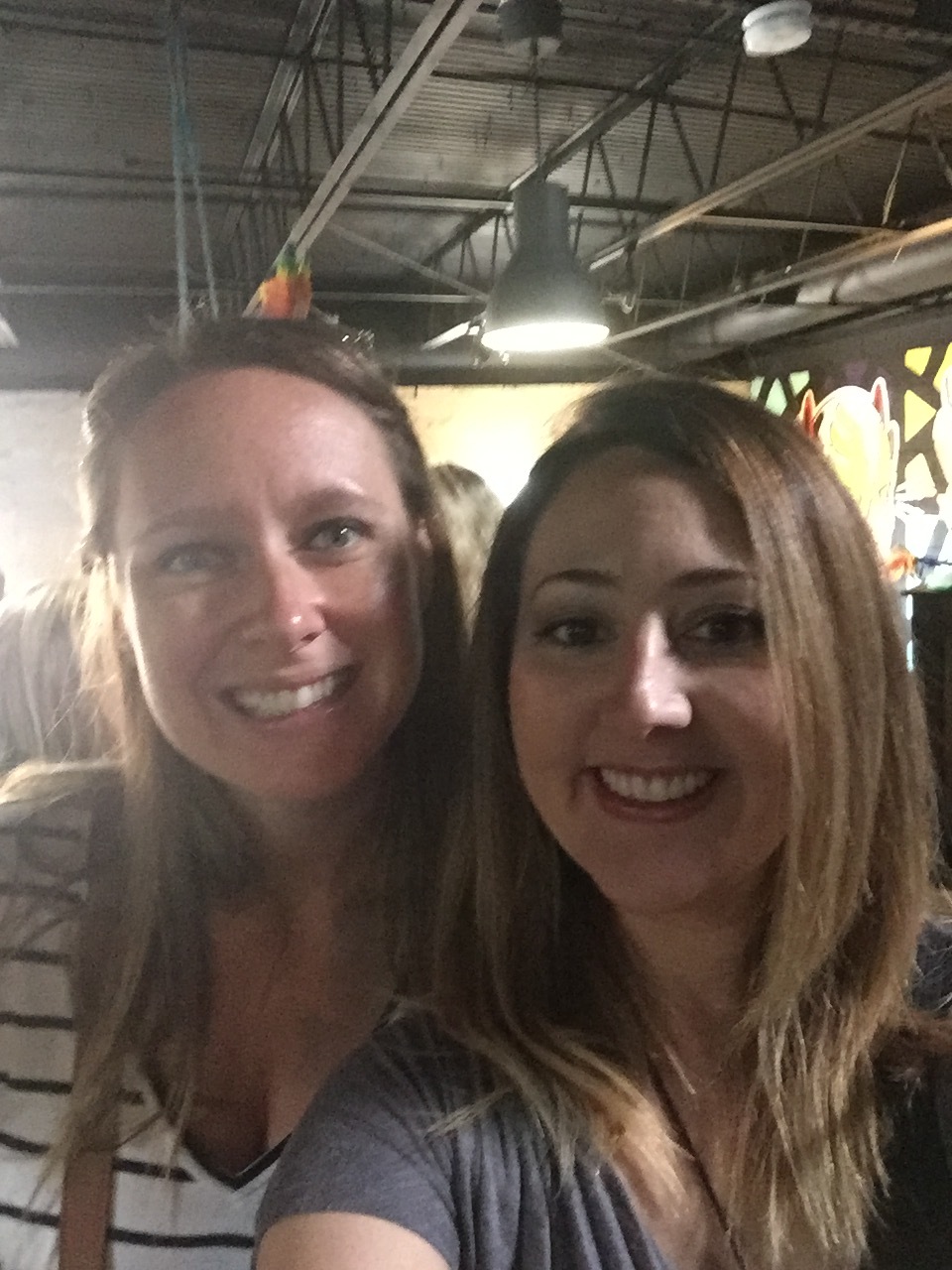 Great beer from a craft Cerveceria.